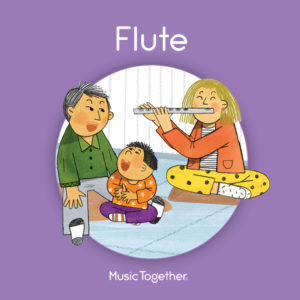 After much schedule juggling, we are happy to announce that registration for the Fall Semester of Music Together® is finally open! It will include 10 classes of music and movement and fun, beginning on September 25 and ending on December 12! Click through to read more and get registered!
In this seasons's Flute Song Collection, we'll get out our instruments and play along to the jazzy new original "Blue St. Pat," search the "Pawpaw Patch," and climb aboard the "Train to the City." Those are only three of the twenty-five songs you'll learn, which include Music Together originals and traditional songs. In addition to your weekly classes, tuition includes a new songbook with beautiful illustrations, a newsletter full of resources and music-making ideas, and online access to the music and bonus activities.
Fall 2019 Registration Open!