New Family Songbook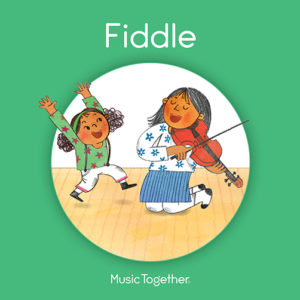 The first edition of our new family songbook series is here! Each song in the Fiddle collection is brought to life through colorful and engaging illustrations by award-winning artist Jaime Kim. The new book will inspire your family to play with music all week long. You'll find it helpful to learn the lyrics, as a jumping-off point for creative storytelling, and to learn more about the songs you're singing in class. Your child may enjoy snuggling with you and singing through the whole book at once—or opening to a page to tell you what song they want to sing!

Fall Schedule
All classes will be held at Odell Weeks Activity Center on Whiskey Road in Aiken. Classes will begin the week of August 20 and end the week of October 30. Classes must have at least 6 families to run, so please invite your friends to join!
Monday evenings, 5:30 – 6:15PM, starting August 20
Tuesday mornings, 9:15 – 10:00AM, starting August 21
Tuesday mornings, 10:15 – 11:00AM, starting August 21
Check out our main page for more information and to register!
Fall Semester Registration Open!